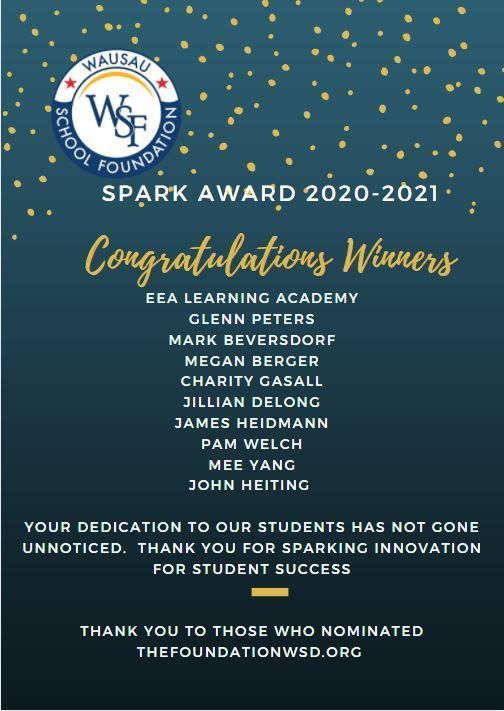 The Wausau School Foundation has been busy helping the Wausau School District staff and students stay healthy and academically engaged during this very different school year.  From providing face shields and masks to promote safe distancing, to recognizing staff who have gone above and beyond their job description with the SPARK and CITA awards. Our Waldron Fund continues to help families in need with donations from the community.  The Wausau School Foundation appreciates the dedication and professionalism the Wausau School District teachers and staff bring to work with them every day.
Our Reach for the Stars grants have awarded 210 staff with over $495,000.00 over the last 20 years! The Wausau School Foundation continued to assist teachers who have innovative ideas that challenge the allowed budget.  We are now accepting RFTS grant proposals until March 15th, 2021.
These grants and awards are continually made possible through donations. Please take a look at our website to view the 2020 SPARK award winners and consider donating.