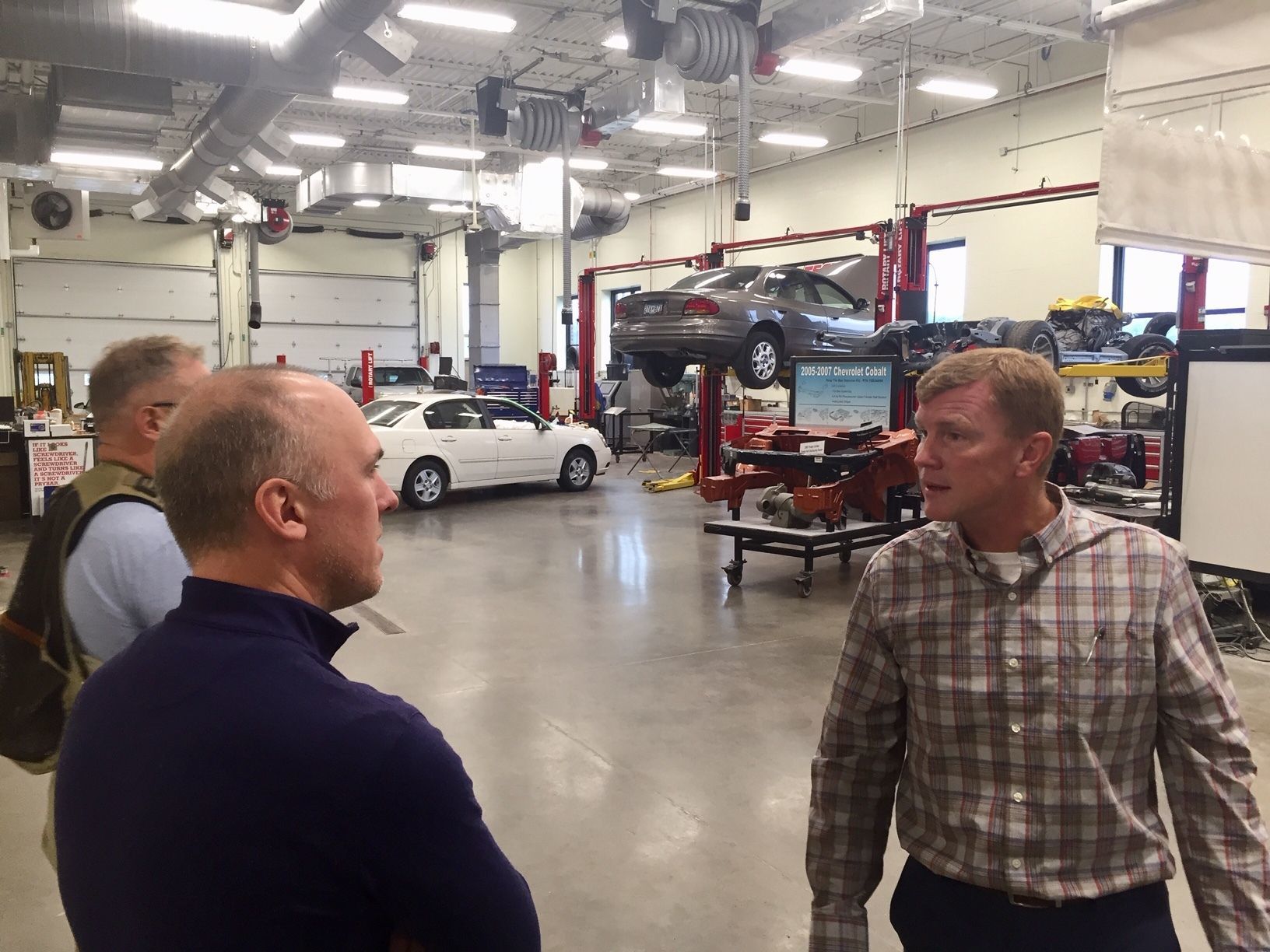 Grant from  ECMC Group Foundation Impacted Wausau Schools
By Jon Winter, Career and Technical Education Coordinator, of the Wausau School District in Wausau, WI.
A team of Career and Technical Education (CTE) staff from the Wausau School District attended CareerTech VISION 2019 in Anaheim, CA thanks to the financial support of a Wausau East High School Alumnus looking to give back to his local school district. 
Through the Wausau School Foundation, Josh Slayton, Wausau East Graduate - Class of 1998, sponsored a team of five to attend a national conference to learn best practices in college, career, and life readiness.  "I was really excited to help support the great CTE programs that Jon Winter is overseeing in Wausau and to support the Wausau School District and its students. Not only does ECMC Group allow me to give back to a community I still care deeply about, but it also helps support programs that are strategically aligned with our organization. We are a strong proponent of Career and Technical Education and helping students find their own path to strong careers, and Jon and his team have developed programs that we are very impressed with, including tying in their education with local employers and industries.  Supporting these CTE programs and their leaders will continue to build on their success in improving student outcomes," said Slayton, a Senior Vice President for Business Development, Research and Innovation for ECMC Group.  
ECMC Group is a nonprofit corporation focused on helping students succeed. Headquartered in Minneapolis, ECMC Group and its family of companies provide financial tools and services, nonprofit career education and funding for innovative programs to help students achieve their academic and professional goals.  
"Thanks to Josh and ECMC, two Technology Education teachers, a Family Consumer Science teacher, our Coordinator of School Counseling, and I were able to attend awesome professional development sessions. This was an incredible opportunity to continue developing our CTE programs in the Wausau School District.  In order to have innovative programs, it takes a lot of collaboration with counselors, teachers, administration, families, and community members."