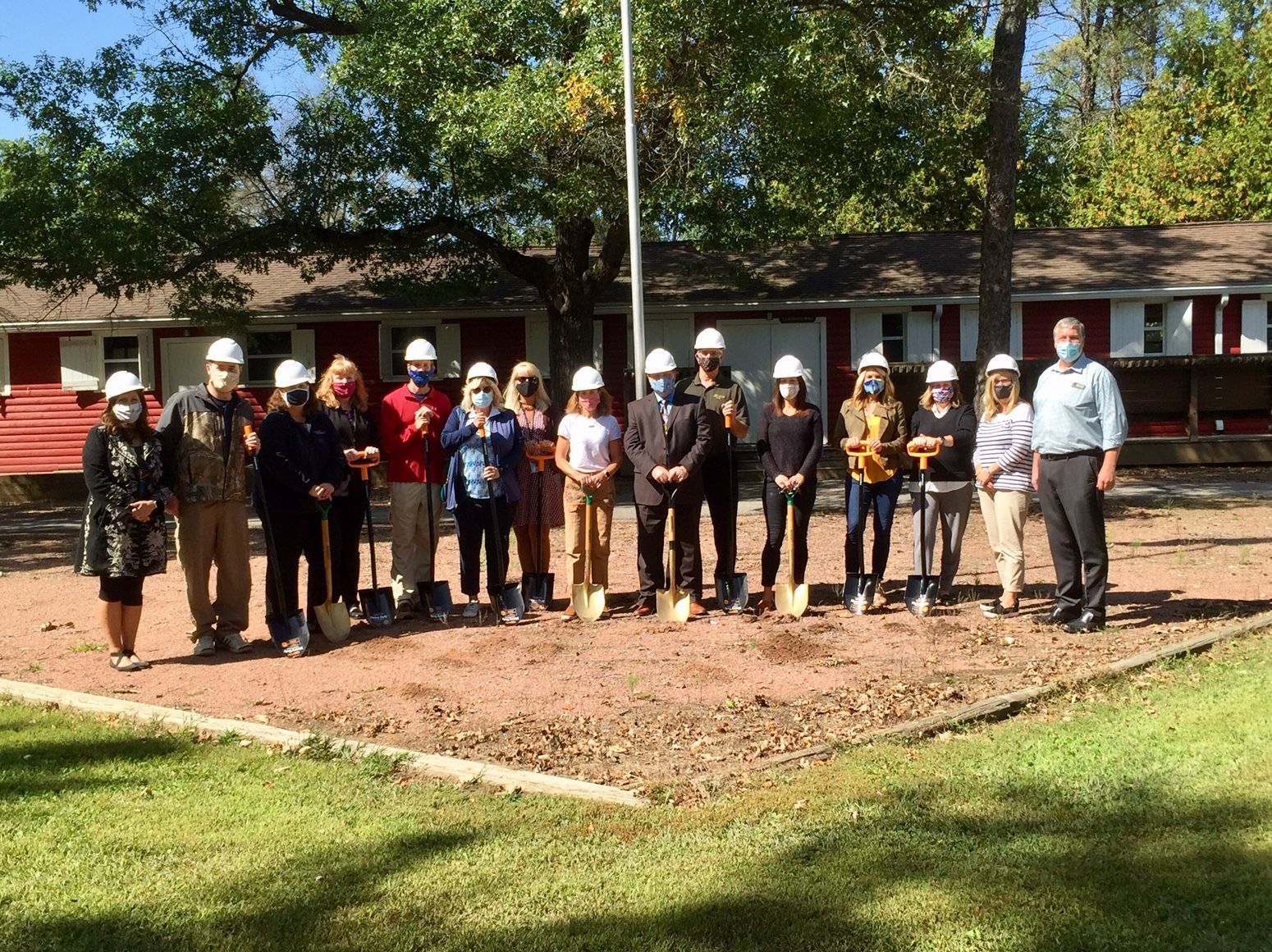 The Wausau School Foundation celebrated raising over $100,000 for a new Electrical Service  Line at the Wausau School Forest.  The new electrical service is not only safer; it is more reliable for the entire School Forest.   This completed first phase of  putting in infrastructure for the new learning center will provide shelter and inside space needed to accommodate more students. 
We want to thank The B.A. and Esther Greenheck, the Community Foundation of Northcentral Wisconsin Enhancement Grant, The Snoeyenbos Family Foundation,  and donations from the entire School Foundation Board. 
While the School Forest possesses a rich history, full capacity days of visitors, and extensive programming,  it lacks a much-needed gathering space, indoor classrooms to set up experiments,  and shelter on rainy and cold days.   Without these spaces, we can not continue to serve the over 13,000 students (days) held each year, along with visitors from many other districts.