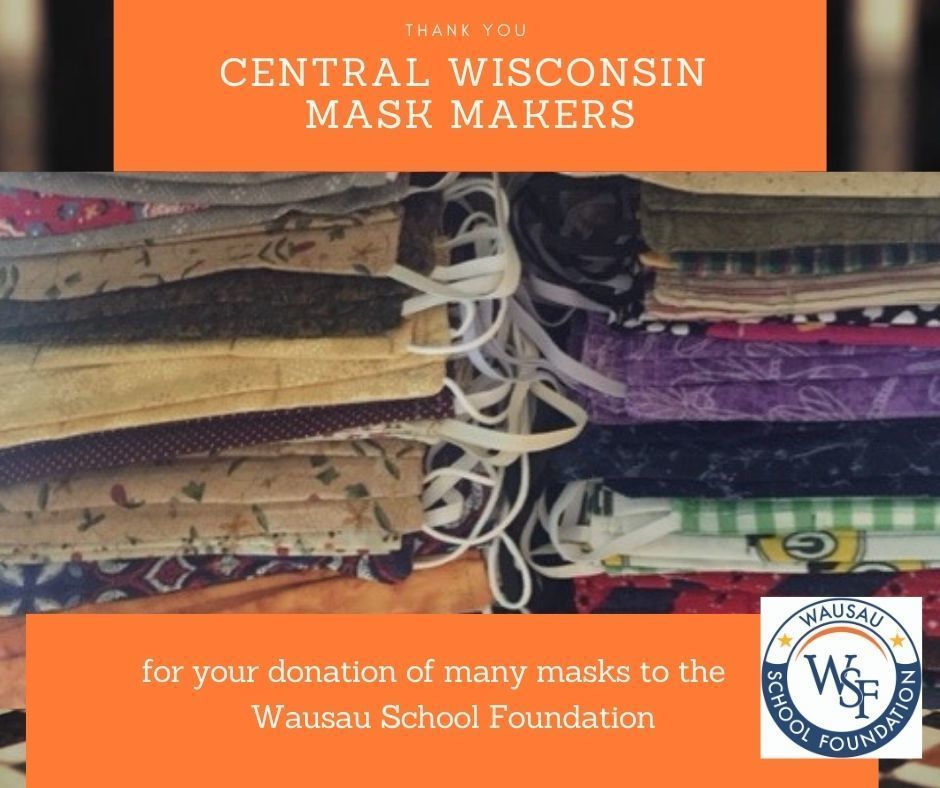 Thank you to the Mask Makers of North Central Wisconsin for making over 1,500 face masks for students and teachers in the Wausau School District.   
This talented group donates their time to make the masks.  To date, they have sewed over 25,000 face masks.  Students and staff loved the beautiful fabrics made into student size masks.   
The created fun  bright colors and themes such as Dr. Seuss, Harry Potter, puzzles, marvel comics to sport teams.   The Foundation made a donation to cover materials for the face masks.  The Mask Makers donated all their time to make it all possible.